Custom Domestic Retail -
Idea to Cap in 5 Simple Steps:

1. Pick Your Style.
Browse hundreds of styles in our blank headwear catalog.

2. Choose Your Technique(s).
Basic embroidery, 3D embroidery, fabric patch, sublimated patch, or leather patch.

3. Get Your Logo Ready.
Vector art preferred but not required (.AI, .EPS, .PDF, or .SVG)

4. Send Us the Details.
Send the new customer form (if applicable), retail order form, and your logo artwork to customretail@outdoorcap.com.

5. Approve Your Cap and Price.
You will receive a virtual sample and price quote for approval within 10 business days.
Start Your Order »
Embroidery Guidelines
Embroidery Placement & Size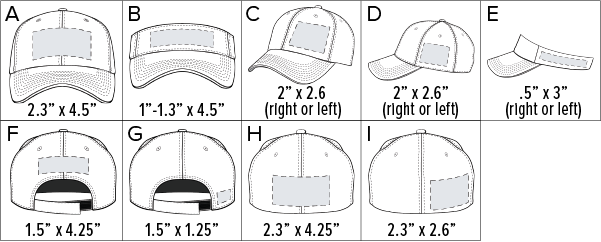 Minimum Order
144 pieces per cap style/color/logo
May be divided into quantities of 48 pieces per style, color, and/or logo
Lead Times
We are currently experiencing very high seasonal volume and are also impacted on inventory, due to the national supply chain disruption.
We value your business and are excited about working on your next customized retail project. To ensure we have the details we need to meet your timeline, please coordinate requests with your Custom Account Lead. They will be happy to provide a quote and set a timeline for your project.
We appreciate your understanding and patience while we are experiencing consistent high volume and working to stay in stock and deliver your order. You can contact your Account Lead at customretail@outdoorcap.com . Let us help get your project started!
Price
All pricing listed is in addition to the base cost of the selected style.
$2.25 for up to 12,000 stitches for front art
Add $1.00 for the side logo (right or left) up to 5,000 stitches
Add $1.00 for back logo up to 5,000 stitches
Add $1.00 for 3D logos (3D art is only available on front)
Additional stitches at $0.20/1,000 stitches over each minimum location charge
Domestic Patch Guidelines
General Info
All patches are placed on the front center location of the cap. Additional direct embroidery may be placed according to the embroidery placement & size chart shown above.
Price
Embroidered Patches: Heat Affixed $5.00/ each. Sewn $5.50/ each.
Sublimated Patches: Heat Affixed $5.50/ each. Sewn $6.00/ each.
Leather Patches: Heat Affixed $6.00/ each. Sewn $6.50/ each.
Custom Shaped Genuine and Faux Leather Patches: Heat Affixed $7.00/ each. Sewn $7.50/ each.
Type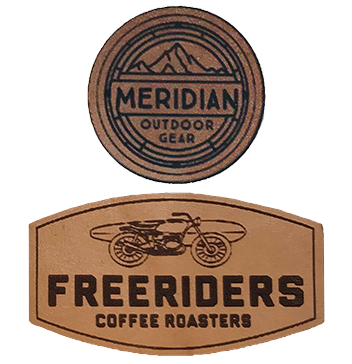 100% Genuine Leather
For single color graphics with moderate detail. Available in Tan and Chocolate.
Sublimated
Complex and/or detailed graphics, and photo-realistic images.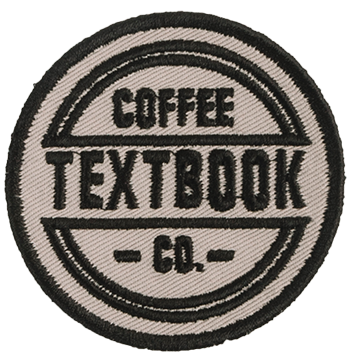 Embroidered
Simple graphics, and type no smaller than 0.2" high.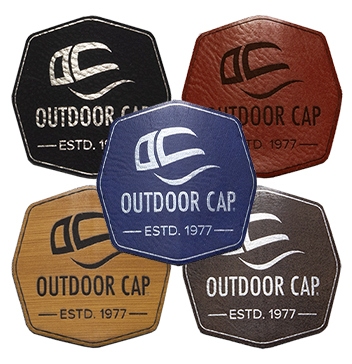 Faux Leather
For single color graphics with moderate detail. Available in 15 color combinations.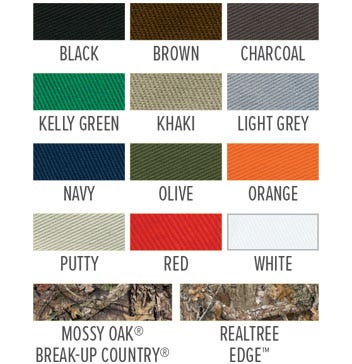 Patch Colors
For Embroidered Fabric Patch
Edge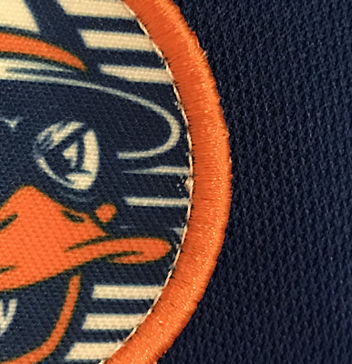 Satin Stitch
Conventional stitching technique that produces an even, uniform look. Available in our standard embroidery thread colors.
Merrowed Stitch
3-thread "overlock" stitch that creates a quick, finished edge. Available in 12 colors.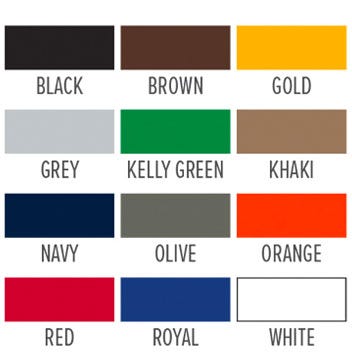 Merrow Colors
For Fabric Patches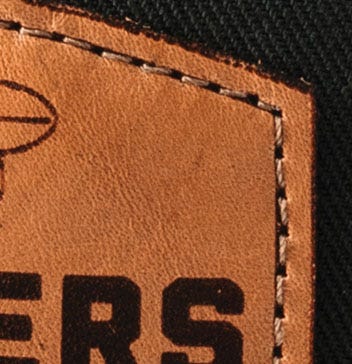 Running Stitch(Genuine Leather Only)
Genuine Leather patches are applied with a single-line stitch using a tonal thread.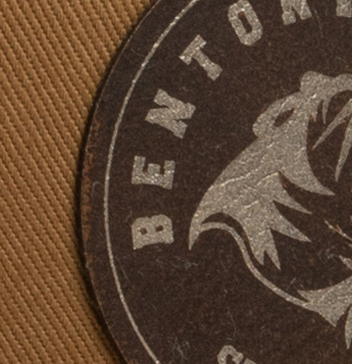 Heat Seal
In this method, patches are affixed directly to the hat with a heat seal, no edge stitching needed.
NEW: Faux Leather Colors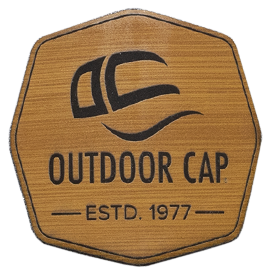 Bamboo/Black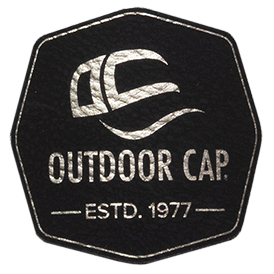 Black/Gold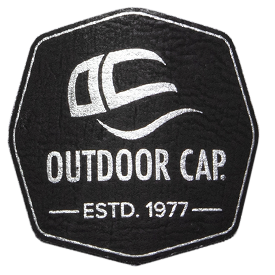 Black/Silver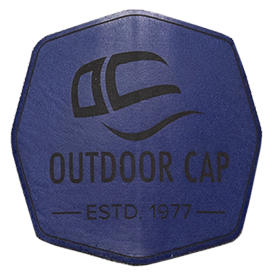 Blue/Black
Blue/Silver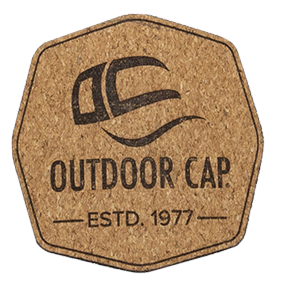 Cork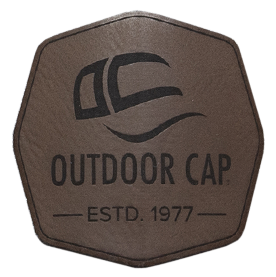 Dark Brown/Black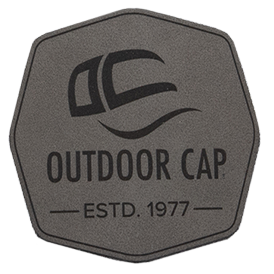 Grey/Black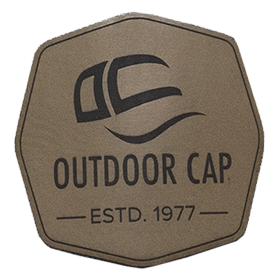 Light Brown/Black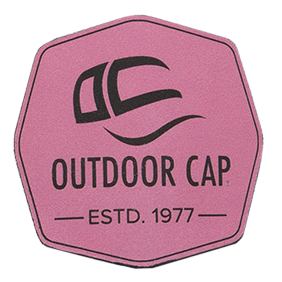 Pink/Black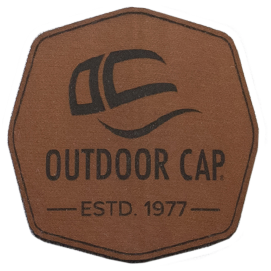 Rawhide/Black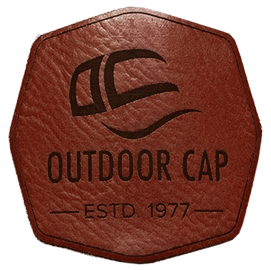 Rose/Black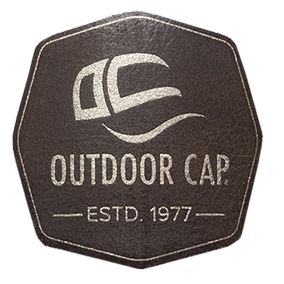 Rustic/Gold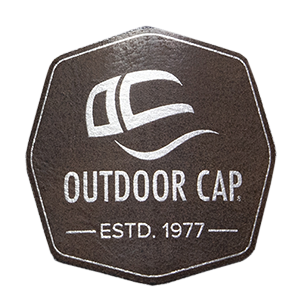 Rustic/Silver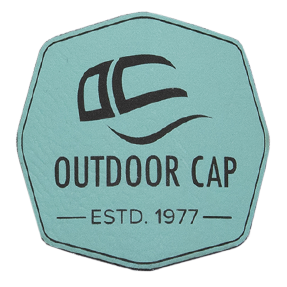 Teal/Black
Embroidered Fabric or Sublimated Fabric Shapes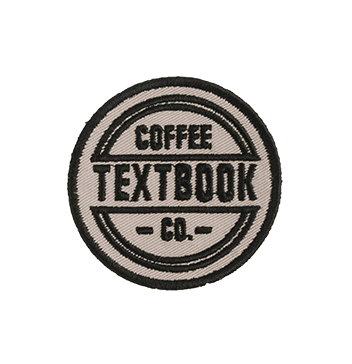 2.5" x 2.5" Circle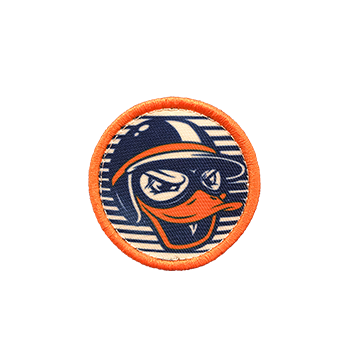 2" x 2" Circle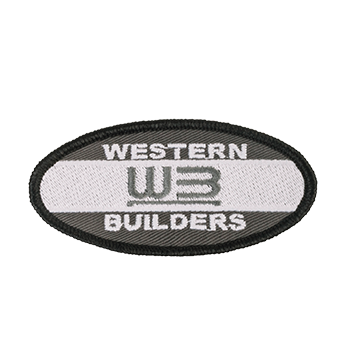 3.5" x 1.5" Oval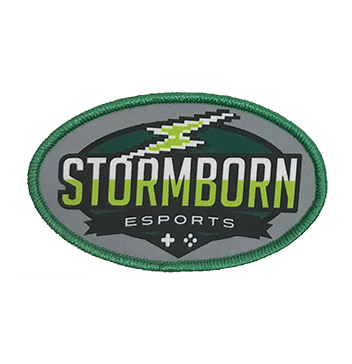 3.75" x 2.25" Oval - Large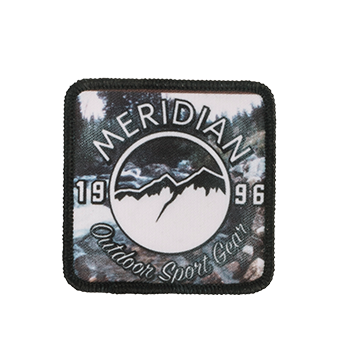 2.5" x 2.5" Square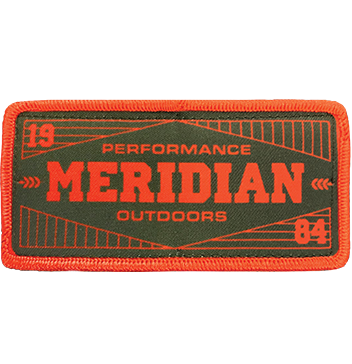 4" x 2" Rectangle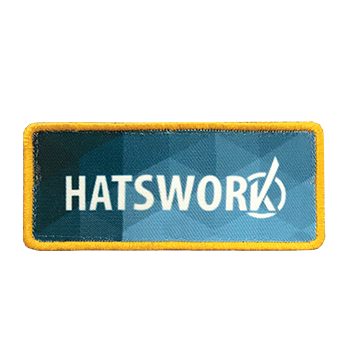 3.5" x 1.5" Rectangle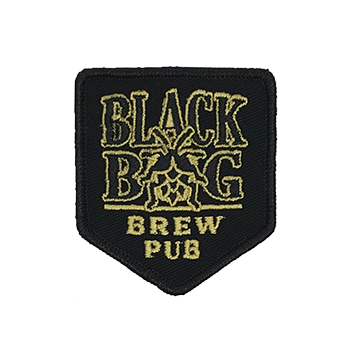 2.25" x 2.5" Badge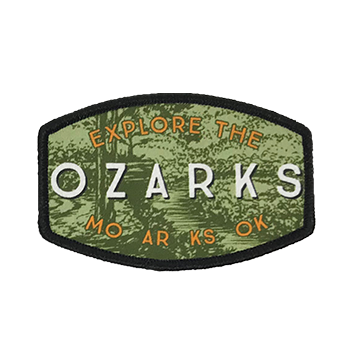 3.5" x 2.25" Buckle - Wide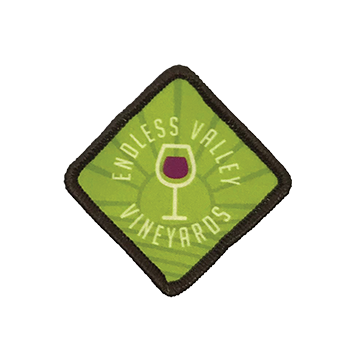 2.5" x 2.5" Diamond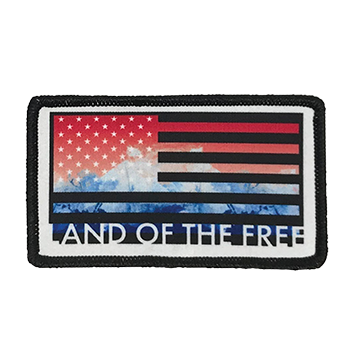 3.5" x 2" Flag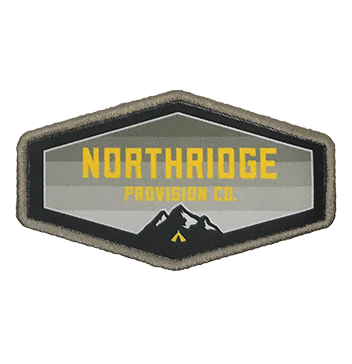 4" x 2.25" Hex - Wide
Etched Leather - 100% Genuine Leather Shapes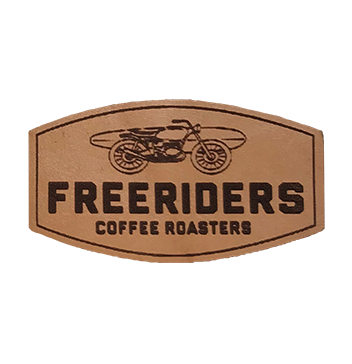 3.5" x 2" Buckle - Wide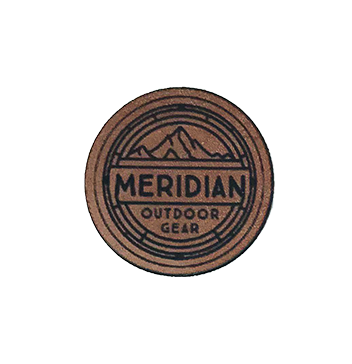 2" x 2" Circle - Small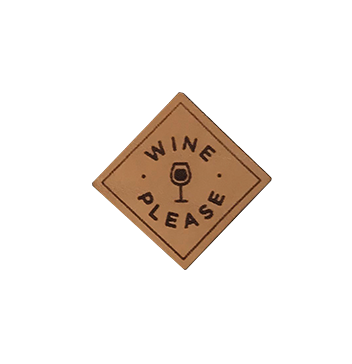 2" x 2" Diamond - Small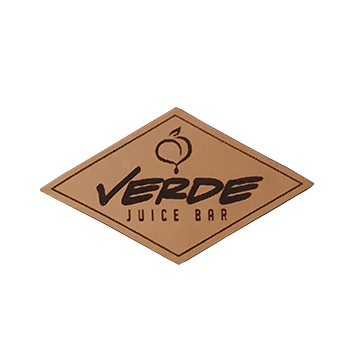 3.5" x 2" Diamond - Wide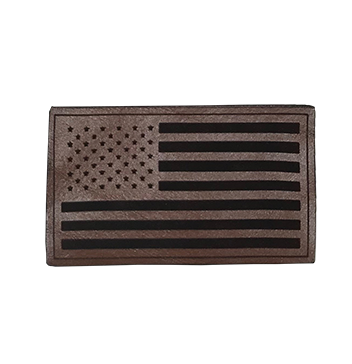 3.5" x 2" Flag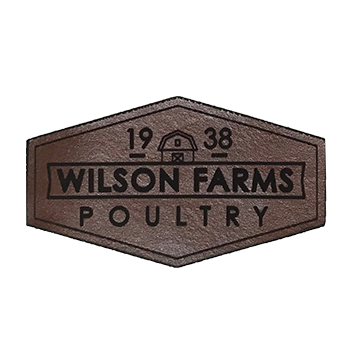 3.5" x 2" Hex - Wide
3.5" x 1.5" Oval - Small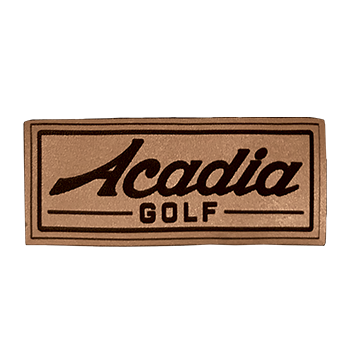 3.5" x 1.5" Rectangle - Medium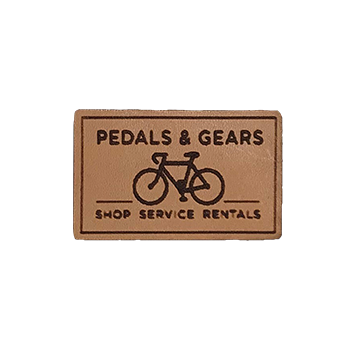 2" x 1.25" Rectangle - Small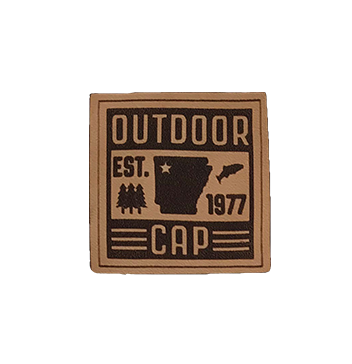 2" x 2" Square - Medium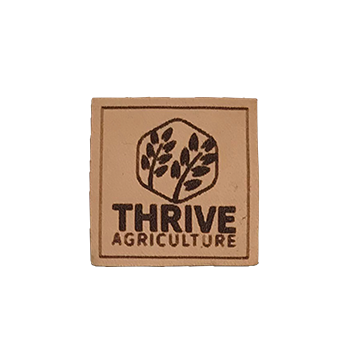 1.5" x 1.5" Square - Small